Divlje more, novembarsko. Kupači se odavno razišli. Tek tu i tamo izroni neko i, ne čekajući da ga bilo šta pitate, kaže: "Baš je topla!" Kanađanin.
Volim plažu u ovo doba, kad mi se, u svoj svojoj nepreglednosti, cela unese u lice i baci u zagrljaj. Samo moja. Tako divlja.
Silueta žene u daljini. Fatamorgana. U stvarnosti ona je univerzitetski profesor engleskog jezika, sedmo od devetoro dece svojih roditelja, majka tri sina koja je rodila i jednog koji je nju usvojio. Kad mu je umrla majka, jedino blisko stvorenje koje je imao. Kad je počeo da skita. Da se drogira. "Šta uraditi kada dete zatraži pomoć? Prirodno, pomoći mu. Jedno dete više u porodici. Sad je već ozbiljan tridesetogodišnjak i čovek na svom mestu."
Kafa i dve porodične istorije kasnije, dve Kanađanke u zagrljaju – "Vidimo se uskoro!" Jedna koja je pre četvrt veka stigla kao imigrant i druga koja je, četvrt veka kasnije ispravlja – novajlija. Svi smo imigranti.
Jezik je čudo, profesori jezika još veće. Fatamorgana. A more divlje, novembarsko.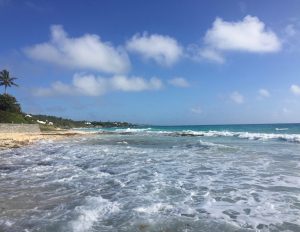 In English:
The seas are wild in November. The swimming season is over, only a few of the brave ones get out of the water saying: "Oh, so beautiful and warm!" Canadians.
I love the beach at this time of the year. All mine in its vastness, its wilderness, recklessness, cacophony.
A silhouete of a women in a far distance. A strange mirage at wild seas. In reality, she is a univeristy professor of the English language, the seventh out of nine kids of her parents, a mother of three sons she gave birth to and to the forth one who adopted her. When his own mother died, the only close family he had. When he was out on the street. When he was taking drugs. "What does one do when a child cries for help? Help, of course. One more child in the family. He is thirty now. Serious and succesful."
One coffee and two family histories later, two Canadians hug each other warmly – See you soon! One who, a quarter of a century ago, arrived as an imigrant, the other who, quarter of a century later, corrects her. "Newly arrived. We're all immigrants."
A language itself is a miracle. The language professors even bigger. The strange mirage at wild seas in November.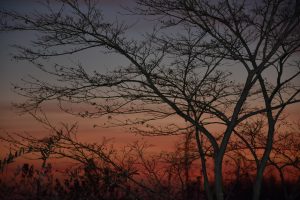 En français:
L'océan est sauvage en novembre. Les dernières nageurs ont disparus. Ici ou là, quelqu'un sort de l'eau: "C'est très tiède et agréable!" Les Canadians.
J'aime bien la plage en ce temps de l'année. Toute vide, sauvage, immense, insouciante. Toute la mienne.
Une silhouette de la femme au loin. Le mirage étrange de la mer sauvage. Dans la réalité elle est professeur d'université de la langue anglaise, la septième dans la fratrie de neuf, une mère de trois fils qu'elle a accouché et d'un qui l'adopté. Quand son mère est morte, une seule famille qu'il avait.  Quand il était dans la rue. Dans les drogues. "Qu'est qu'on fait si l'enfant cries pour l'aide? On le prend dans nos bras. Ce n'est plus qu'un enfant de plus dans la famille. Il est un homme de trente ans aujourd'hui. Très sérieux."
Un café et deux histoires de la famille plus tard, les deux Canadiennes s'embrassent – à bientôt! L'une qui est arrivée il y a un quart de siècle comme un immigré et l'autre qui l'a corrigée un quarte de siècle plus tard. "Une novice. Nous sommes tous les immigrés."
La langue est un outil miraculeux. Les profs de la langue sont encore plus miraculeux. Les mirage étrange de la mer sauvage, en novembre.