Debela jakna ostaje. Šal takođe. Ne trebaju mi, samo će i perje i vuna ovlažiti. Razmišljam šta sa čizmama. Volim da su uz mene, dobro idu s farmerkama, a bojim se da se koža ne ubuđa.  Rukavice i kapu nosim sigurno, zaboraviću gde sam ih ostavila, zagubiće se. Džemperi? Udobnost, kratkotrajna upotreba, večita dilema. Jedan ide, jedan ostaje. Knjige moram poneti ovog puta. Nakupilo se. Skup i kvalitetan šampon u boci od 250 ml? Je li dovoljno kvalitetan da zbog njega platim dodatnih $25, pa da mi i ovaj kofer bace, šutnu, oštete? Još im nisam zaboravila onaj preko kojeg su mi prosuli farbu i samo me tupo i bez izvinjenja pogledali kad sam im se požalila. Od tada putujem isključivo sa ručnim prtljagom. Na tri dana, na pet nedelja, između država, između kontinenata, iz leta u zimu, iz zime u leto, ne biram. Garderoba mi se svela na tri osnovne boje, obuća na nosivost 24/7, knjige na knjižicu, ostatak na google. Po neispunjenim ćoskovima plastične kutijice sa kolačima iz domaće radinosti, lekovita uteha protiv večite nostalgije. Pasoš, novčanik, kutijica od lekova sa tri različite SIM kartice, sve je u torbi.
Kofer prepakovan.
Duša u komadima.
Bermudski trougao i dalje na svom mestu.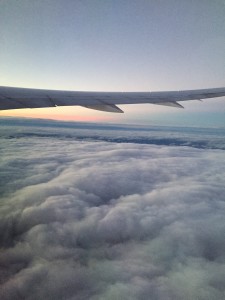 All this in English:
My down jacket stays. And a scarf. I don't need them, they'll only become damp. I wonder if I should take the boots. I love them, they go well with jeans, but I'm afraid that the leather will get mouldy. Will take the gloves and a hat, because I'll forget where I put them and they'll get lost. Sweaters? They're comfort, short-term use, eternal dilemma. One goes, the other stays. I must take books this time. There are so many. An expensive, good quality shampoo in a 250 ml bottle? Is it good enough to pay $ 25 more for cargo? Those people, they push suitcases, they throw them, they damage them all the time. I'm yet to forget my brand new suitcase gliding on a conveyor completely covered in paint. When I complained, they just looked at me without a word of apology. Since then, I travel only with my hand luggage. Wether I travel for three days or three weeks, between the countries, between the continents, from winter to summer, summer to winter, it's all the same. My clothes are in three primary colours, my shoes are wearable 24/7, books became booklets. Everything else is Google, any way. The corners are filled with small boxes of homemade cookies, a sweet cure for perpetual nostalgia. A Passport, a wallet, and a small box with three different SIM cards are in the bag.
The suitcase is ready.
The soul in pieces.
Bermuda Triangle still in its place.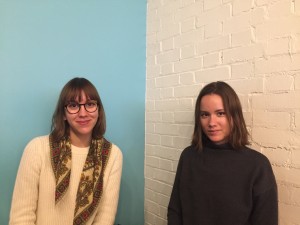 En français:
Ma doudoune, je lui (la) laisse. Et un foulard de laine. Je n'ai pas besoin d'eux et ils deviendront humides. Je me demande si je devrais prendre des bottes. Je les aime, ils vont bien avec mes jeans, mais je suis effrayée (j'ai peur) que le cuir prendra la moisissure (ne moisisse). Je prendrai des gants et un chapeau, parce que j'oublierai où j'ai les laissées et je les perdrai. Des pulls? Un grand confort, un(e) utilisation à court-terme, dilemme éternelle. L'un (y) va y, l'autre reste. Je dois prendre des livres cette fois. Il y en a tellement beaucoup. Un shampooing cher, en (de) bon qualité, dans une bouteille de 250 ml? Est-il (assez) bon assez de payer $25 de plus pour le cargo? Ces gens, ils jettent des valises, ils les poussent, ils les endommagent tout le temps. Je n'ai pas encore oubliée cette ma valise qu'ils ont détruit(e) avec la peinture. Quand je me plaignais (suis plainte), ils me seulement regardaient (m'ont regardée) sans excuse, sans un mot. Depuis, je voyage exclusivement avec mon bagage à main. Pour les séjours de trois jours, ou trois semaines, entre des pays, des continents, de l'hiver à l'été, de l'été à l'hiver, tout est (la) même (chose). Mes vêtements sont à trois couleurs primaires, mes chaussures pour 24/7, les livres devenaient (sont devenus) les livrets, et tout (le) reste est Google, de tout façon. Dans les coins, les petits boîtes avec des gâteaux faits maison, un remède sucré pour la nostalgie perpétuelle. Le passeport, la portefeuille, la petite boite avec trois SIM-cartes (SIM) différentes sont dans le sac. 
La valise est prête.
L'âme dans les morceaux.
Le triangle des Bermudas encore en son endroit.