Sasvim slučajno, a najčešće bez ikakve najave, ljudi ulaze u naše živote i iz njih izlaze isto onako kako su i došli i ništa tu nije novo. Neki drugi, pak, ne pravdajući se geografijom, vremenskom razlikom, obavezama i sličnim, besmislenim izgovorima, zastanu, stanu i, u tim našim životima, ostanu. Popnete se, nekako na iste šine, uđete u isti voz i, zajedno krenete na to čudno putovanje zvano život. Niste imali isto detinjstvo, ali su vam priče iz detinjstva iste. Niste iz istog grada, ali znate tačno ko se gde nalazio na večernjem korzou. Nemate zajedničke prijatelje iz gimnazijskih dana, ali odlično znate ko je bio najveća tračara, a ko glavni štreber. Niste, čak, ni iz iste zemlje, ali prepoznajete i brda i reke i pse lutalice i folklor i štrikeraj. Dolazite sa potpuno različitih univerziteta, ali ste apsolutno sigurni da ste sa njih poneli odlično obrazovanje. Vaši jezici su potpuno različiti, čak im ni koren nije zajednički, ali su vam i jedna reč i njeno značenje bez kojih ni jedno dete, do dana današnjeg, nije poraslo, niti je moglo da poraste, potpuno isti. Supa! I vi ste kliknuli.
Jedi tu supu, inače ću ti ja pokazati…! Možeš ići da se igraš tek kad pojedeš svu supu iz tanjira! Ne možeš da piješ vodu dok jedeš supu! Ne pričaj toliko, ohladi ti se ta supa! Nemoj jesti vrelu supu, ispeći ćes jezik! Ne srči tu supu, već je jedi pristojno, stavi celu kašiku u usta! Ako ne jedeš supu, stomak ce ti biti tvrd kako kamen! Ili, još gore: Ako ne jedeš supu, bićeš bolestan i nećeš dobiti kolač, ostaćeš mali i nikad nećeš porasti i, upozoravam te, ova supa će te čekati do večeras, pa ćeš je jesti hladnu i slojanjenu! UH!
Sva maštanja o odrastanju (ili o starenju), na način koji je nama poznat i blizak, sazdana su u toj jednoj, istoj reči, u tom toplom ili hladnom, slojanjenom ili oh-tako-ukusnom, istovetnom početku svakog našeg obroka. Maštanje o toploj kući, o ljubavi i brizi naših majki, o poverenju, o prisnosti. I naše obično, višedecenijsko prijateljstvo, kao ta svakodnevna porcija zdravlja na našim trpezama. Supa.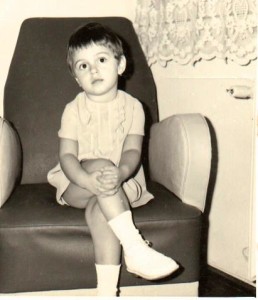 All this in English:
People come  in and go out of our lives all the time, nothing new there, and then yet, some stay a constant, no matter the geography, time zones, schedules, or other professionally good excuses.  Somehow, you get on the same tracks, a train simply takes you and you enjoy the ride. You don't share the same childhood, but your childhood stories are the same. You don't share the same town, but you know exactly what streets each of you liked to stroll. You don't share the same high school friends, but you both know who was the biggest gossip and who was the nerd. You don't even come from the same country, yet you know the hills, the roads, the stray dogs, the knits, the music, the whole nine yards. You don't have a clue about each other's university, but you both know how good they were and how much you've learned through them. A language? Not even roots are the same, never mind the words, but it goes without saying, for both of you, that no kid ever grew up without eating the best, the most honest, the finest food ever invented – supa! One same word, and you click.
Eat your supa, or else! You can only go play after your bowl of supa gets empty! Can't drink water with your supa! Don't talk so much, your supa is getting cold! Don't eat hot supa so quickly, you'll burn your tong! Don't be a pig and sulrp your supa, but use your manners and take a spoonful without making a sound! If you don't eat supa, your tummy will be as hard as a rock! And, the worst: If you don't eat your supa, you'll be sick, you won't be able to eat cake, you'll stay small and will never grow and, I'm warning you, that supa will wait for you for as long as it takes for you to finish it – all cold and slimy! BINGO!
The magic of growing up and growing old-ish the way we do is right there, in that one, hot, cold, slimy, threatening and can't- live-my-life- without, same word we share. The magic of warmth, of sharing, understanding, the magic of trust. Just because, on our tables, no day still goes by without supa.
To whom? To my friend! One of the closest and the most important ones I have.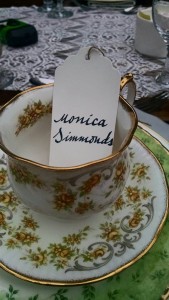 En français:
Les gens viennent et les gens sortent de notre vie tout le temps, cela n'a rien de nouveau, mais certains sont constants, indépendamment de la géographie, du décalage horaire, de les (des) ordres du jour, ou du de tous (toutes) les autre excuses, professionnellement stupides. D'une façon ou d'une autre, avec ces certains (ceux-là), vous montez sur les mêmes rails, vous prenez le même train et vous ensemble jouiez (jouissez) le (du) voyage à travers de la vie. Vous ne partagez pas la même enfance, mais vos histoires de l'enfance sont les mêmes et vous savez exactement qui (quels) sont les jeux préférés de l'une et de l'autre. Vous ne partagez pas la même ville, mais vous voyez les rues de l'une et de l'autre, les promenades des jeunesse et l'ambiance sur eux (elles). Vous n'avez pas les mêmes copains de la lycée, mais vous connaissez qui était le plus grand bavard et qui était le chouchou. Vous ne venez pas du même pays, mais vous en connaissez des collines, des chemins, des chiens errants, la musique, des tricots, des habites et la vie ordinaire. Vous n'avez pas un idée du nome d'université (de l'université) de l'une et de l'autre, mais vous savez que les deux sont très forts fortes et que vous aviez obtenu un bon (une bonne), une solide éducation sur eux en elles. Vos langues? Ils (Elles) n'ont rien en commun, même pas la racine et encore moins les mots. Mais encore sans des mots, vous (toutes) les deux savez qu'il n'y a jamais eu d'enfant qui a (n'ait) pas grandi sans le plus honnête, le plus agréable, le meilleur repas inventé à ce jour – la soupe! Supa! Et, vous cliquez. 
Mange ta supa, qu'est ce que ce que t'attends? Tu peux aller dehors après ton bol de supa est vide! Ne parle pas beaucoup, ta supa sera froide! Ne mange pas la supa trop chaude, tu brûleras ta langue!  Ne coupe pas comme le cochon, utilise tes manières et sois tranquille quand tu manges ta supa! Si tu ne mange pas ta supa, ton ventre sera fort (dur) comme le (la) pierre! Le mouvais: Tu sera malade, tu ne pourra(s) pas manger le gâteau, tu restera petite, tu ne grandira(s) jamais et, je te préviens que cette supa t'attendra ce soir, complètement froide et limoneuse! Eurêka!
La magie de notre croissance et notre vieillissement est là – dans cette (cet) chaud, froid, limoneux, menaçant et "je ne peux pas imaginer ma vie sans" liquide, dans cet seul mot qui nous partageons. La magie de la chaleur, de l'amoure de nos mères, la magie de la confiance et de l'entente. Parce que je sais que chez nous deux il n'y a pas un jour, il n'y a pas le diner sans penser de l'une à l'autre, sans la supa.
À qui? À mon amie d'autre pays, à l'une des plus proches, à l'une des plus importantes dans ma vie.