"Da bi mi pružili sto bolje obrazovanje, moji roditelji, hirurzi, su odlučili da me pošalju u internat kada sam imao osam godina. Zato i jesam ovako emotivno plitak. Zato, što sam naučio da mislim i borim se samo za sebe" – objašnjava svoj odnos prema razvodu, prema ćerkama, prijateljima i životu uopšte, srednjovečni, dobrostojeći, dobrodrzeći Englez, sveznajući inženjer i vlasnik konsultantske firme, dok srče kafu koja mu je ponuđena i donesena i koju on neće platiti ni ovaj put.   
Prisećam se ovog, naizgled, nevažnog momenta koji na mnoge oko mene ne ostavlja prejak utisak dok posmatram nepoznatog jedanastogodišnjeg dečaka kako se, kroz suze, oprašta od svojih školskih drugaraa i učitelja, jer sa novom školskom godinom počeće i njegov novi život, daleko od ove škole i ovog mesta, daleko od kuće, od roditelja, od svega sto mu je blisko, što voli i što mu daje sigurnost.
Šta ti je standard, upotrebiš pa baciš! Ili, malo humanije, rodiš, a sve drugo platiš. Uspeh, moć, povraćaj na uloženi novać – sve je zagarantovano. Sve, osim ljubavi, nežnosti, osećaja za druge i za njihove potrebe, za život u kome postoji mnogo više od "ja, meni, o meni". Uspešni, sami, jedni, jedini.     
I u mom malom gradu je postojao internat, uglavnom za đake do čijih sela još nije bio izgrađen put i koje smo mi, deca iz grada, uvek nekako žalili jer nisu mogli kući na ručak, jer im niko nije spakovao užinu, niko se nije radovao njihovoj dobroj oceni, niti im pomagao da poprave loše. Bili su prepušteni sami sebi i to se na njima videlo. Mi, ostali, uglavnom smo išli u obične škole, najčešće u one najbliže. Do osamnaeste godine bili smo i maženi i paženi i kontrolisani i kaznjavani. Prinosili su nam se ručkovi, objašnjavale lekcije, kuvali čajevi, merila tempertura, ograničavali izlasci. Nemirnim devojčicama se govorilo da se nikad neće udati, ako tako nastave, a nemirnim dečacima da će ih, nadajmo se, vojska smiriti i opametiti. Devojčice su se trudile da uče, da bar u tome budu bolje od svojih majki, pa da kasnije, tako školovane i vaspitane, nađu i bolje muževe. Dečaci su želeli da budu snažniji i autoritativniji od svojih očeva, želeli su da im pokažu da mogu da budu uspešniji od njih. Osetivši da je došlo vreme da se poraste, devojčice su, sa osamnaest, postajale studentkinje, dečaci vojnici. Godinu dana kasnije bismo se ponovo sretali, malo distanciraniji jedni od drugih i mnogo ozbiljniji. Nakon četiri godine, već smo bili mladi ljudi, zastitnički se obraćali svojim naglo ostarelim roditeljima, postepeno se preobrazavali u njih, ulazili u život krupnim koracima, stvarali nova prijateljstva kunući se i dalje u ona stara, rađali svoju decu, voleli ih i štitili od zla. Nismo nikada predugo bili sami, uzimali smo i davali, bili smo mnogo vise Mi, nego Ja, a što smo više sebe davali, to smo vise osećali da smo više dobili i da Sebe nismo izgubili.
I, sve je bilo na svom mestu.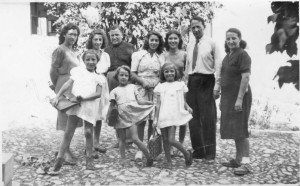 All this in English:
« To give me the best possible education, my parents, the surgeons, sent me to a boarding school when I was eight years old. That's why I'm so emotionally shallow. I've learned to think of myself and to fight for myself, only. » -explains the small business owner, an athletic, middle aged, middle class professional while sipping his coffee for which, like many times before, he didn't pay this time, again.
This, seemingly unimportant moment, comes into my mind one hot June, while watching an unknown, eleven-year-old boy, say goodbye to all his friends and teachers. In September, he will start a new life, in a new school, far away from everything he knows and loves. His friends, his parents, his home – everything familiar and comforting.        
What a standard – use it, then get rid of it! Or, in better words, bring a child to the world, then pay him all: his schooling, his success, his power – all guaranteed. All, but love, tenderness, sense of belonging, feelings for others, for their needs, for a life in which there's more than only «Me, myself, for me and I  ». Success and loneliness.   
In my hometown, there were also kids who came to study from afar and who didn't live at home. The rest of us, we always felt sorry for them because there was no one to have a dinner ready on a table for them, to wish them « good night », to give them a hug, to show happiness when they got a good mark in school, or to be angry with them, when their marks were bad. The most of us, though, went only to a regular school, usually the one nearest to our home. Until the age of eighteen, we felt be too protected, too controlled, or even too punished by our parents. They were feeding us breakfast, lunch and dinner, explaining us the subjects we didn't understand, checked our temperature, made us tea when we were sick, and gave us curfew.   
The girls who were not behaving used to be told that they'd never find good husbands and the the parents of the bad boys were hoping that their sons would go to the army and that the army will teach them a lesson they were not able to. To be better than their mothers and to find husbands better than their fathers, the girls were trying their best in school. The boys wanted to be stronger and have more authority than their fathers, wanted to prove that they can be better men. At the age of eighteen, the girls were becoming students, the boys soldiers. A year later, the boys and girls would meet again, only this time little more distant and a lot more serious. In four years they would become young adults, overly protective of their, suddenly, much older parents, into whose steps they would eventually get in.
Striding through life, we were embracing the new friendships, while treasuring the old ones, we were having our own children, adored them and took a great deal of care of them. Sometimes we were the takers, sometimes we were the givers, but we've never been alone for too long and there was always so much more 'Us', then 'Me'. The more we gave ourselves, the less we felt lost. And, the life was good.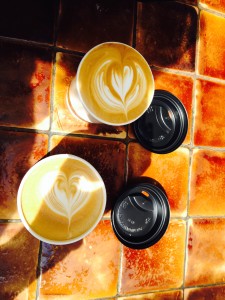 En français:
"Pour me donner une meilleure éducation, mes parents m'ont envoyé dans l'internat quand j'ai eu (j'avais) huit ans seulement. C'est ce pourquoi je suis tellement peu profonde émotionnellement. J'ai appris de (à) penser de (à) moi-même et de (à) me battre pour moi-même, exclusivement." – exprime, à propos sa relation (par raport) à son divorce, à ses filles, à ses amis et à sa vie, en général, un bel homme Anglais, d'âge moyen, un propriétaire d'une entreprise d'ingénierie, relativement riche, alors qu'il boit du café qu'il n'a pas payé encore une fois.
Je me souviens de cette instance, apparemment sans importance, regardant un petit garçon inconnu alors qu'il dit au revoir à ses copains et ses maîtres. Au septembre prochain (d'après), il commencera une vie nouvelle, à (bien) loin de cette école, de cette ville, de sa maison, de ses parents, de tout ce qu'il connait, de ce qui lui a donné l'assurance et ce qui était familial.
Quel standard! Utiliser et puis jeter! Ou, aux meilleurs mots, donner la naissance à l'enfant, puis payer: sa scolarité, son succès, sa puissance – c'est tout garanti. Tout, sauf l'amour, la tendresse, un sentiment d'appartenance, un sentiment pour les autres, pour leur besoins, pour une vie dans laquelle il y a plus que justement "Moi, à moi, pour moi". Les hommes réussis (à réussite), les hommes seuls.      
Dans la petite ville de qui (d'où) je viens, il avait un internat, aussi. C'était l'internat pour les élèves qui veinaient des villages éloignés, ceux pour lesquels nous avions (de) la pitié puisqu'ils n'avaient (ne prenaient) pas le repas chez eux, puisque ils n'avaient pas personne de leur dire 'bon nuit', d' (pour) être heureux quand ils gagnent (avaient) une bonne note, de (pour) leur donner un peu du confort. Ils étaient laissés aux eux-mêmes et on pouvait voir ça sur leur vissages. Nous, les autres, nous allions dans les écoles ordinaires et les plus proches, pour la plupart. Jusqu'à l'âge de dix-huit ans, nous avions été trop protèges, trop contrôlés et trop punis par nos parents. On nous avait donné le petit-déjeuner, le déjeuner et le dîner, on nous avait expliqué les matériaux (matières), on nous avait vérifié la température et fait des thés, on nous avait donné le couvre-feu.
On nous a dit que les filles coquines ne pourraient pas se marier et que les garçons coquins devaient aller à l'armée pour devenir plus sérieux. Pour être mieux que leur mères et de trouver mieux maris que leur pères, les filles faisaient de plus en plus attention dans l'école. Les fils ont voulu être plus forts, ils ont voulu d'avoir plus d'autorité, ils ont voulu montrer que, dans tous les choses (tout chose), ils pouvaient être meilleur que leur pères. À l'âge de dix-huit ans, les filles sont devenues les étudiantes et les garçons sont devenus les soldats. Une an plus tard, on (s'est reconnus, un peu plus distanciés et beaucoup plus sérieux. En quatre ans, on était devenus les jeunes gens, on parlait comme les adultes avec nos parents trop âgés, en trop tôt (en rien de temps), on allait se transformer lentement aux eux, on croquait la vie, on ferait les amitiés nouveaux (de nouvelles amitiés), mais on ne n'oublierait jamais les vieux. On allait avoir nos enfants, on les aimera (on allait les aimer) inconditionnellement et on les protègerait du mal.
Nous, qui n'avions pas été seuls pendant long temps, nous qui étions beaucoup plus 'Nous', que 'Moi', nous savions comment aimer les autres et comme ne se battre pour les autres. Nous, qui prenions et qui donnions beaucoup, nous savions que le plus que nous nous donnions, le moins nous avions perdre. Et, c'était bien.